Uber Kolkata Offers – Flat 25% Off on your Uber Rides
Uber Kolkata offers flat 25% Off on all Rides. This Offer is valid for this Week and Apply Promocode 25OFFKOL. Book a ride between 11th – 15th Jan from 11am – 5pm to avail this offer.
Just follow the steps given below to avail this limited time offer.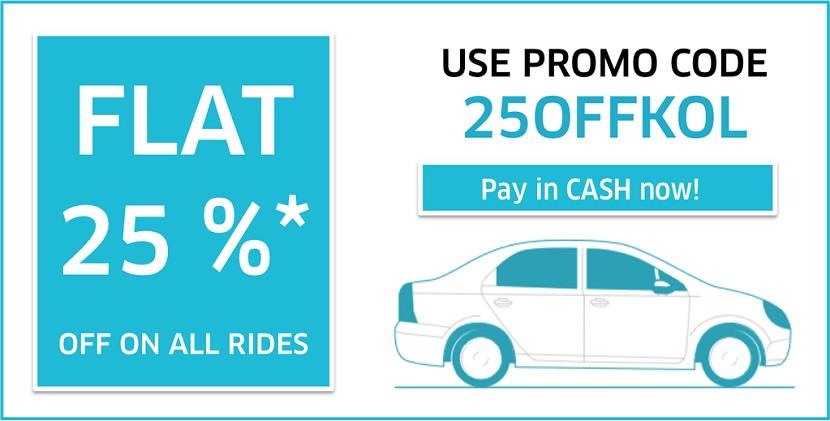 If you are new to uber then you must get your first ride Free worth Rs.250 from here. However you can avail 25% Off on your next ride.
You can attach your paytm wallet with Uber App but now you can pay in cash for all your rides. So get Ubering now.
Steps to avail Uber Kolkata Offers :
Sign up in Uber app or Launch the App if you already registered.
Choose your Ride and Apply Promo Code 25OFFKOL
Book your Cab.
That's all your Bill will be Discounted.
Enjoy your ride and Pay Cash or pay through Paytm Wallet.
If you found this deal useful Share it with friends with the help of Share buttons.
For Latest deals and updates you can also follow us on Facebook, Twitter and Google Plus or you can Subscribe us also.